I'm trying not to be a pessimist in love =/
Was a gloomy day.woke up at 9.00am and thought it was only 7.00am. felt reluctant to get up from bed=( but then sister grumbled.
[hey. still don't wanna wake up yeah?...]
okay lo sis. you're noisy ;P
washed face and stuff. changed clothes and sister blew my messy hair. then off to fetch Amanda and had breakfast with mom.
on the way to have breakfast. did this effect so I won't look so pale=(
after breakfast. 3 of us headed to APT studio! yes sister is upgrading her makeup skill hee.[hope my sister can become the makeup artist for the prom la =}]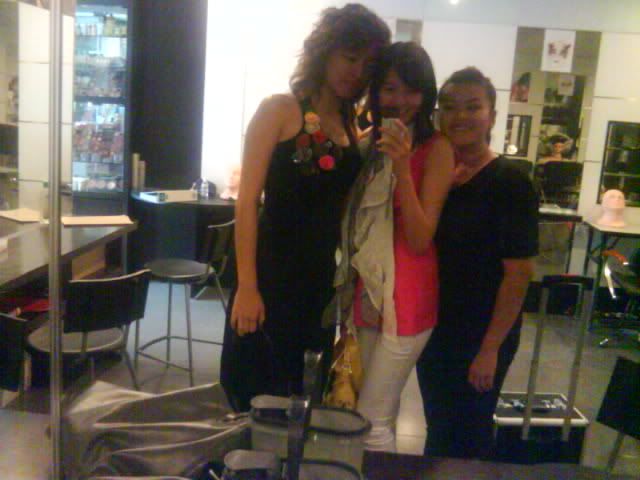 Do Re Mi~ heee Amanda from the left. then me and sister =)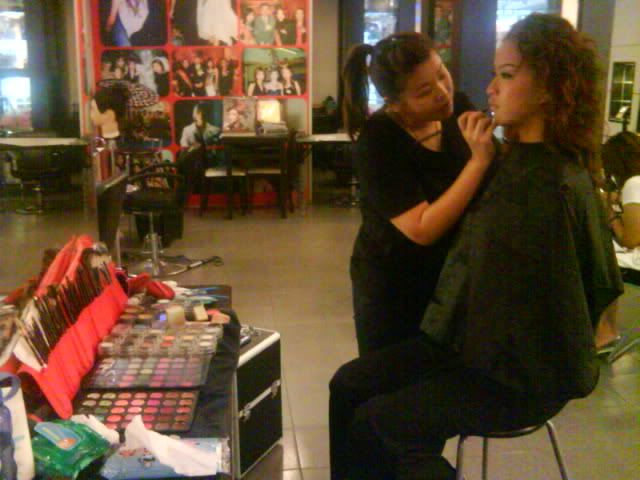 sis was doing makeup for Amanda.
around 11am reached there. sister was the 1st student. then Nick, one of the teachers there started to teach sis how to do bride day makeup. Amanda be her model 1st before me =)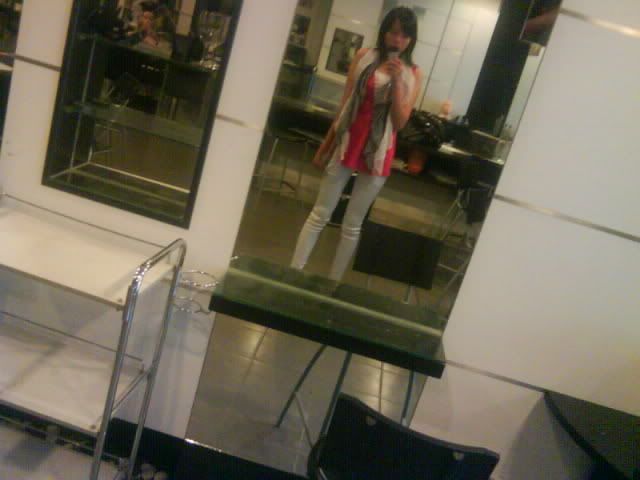 camwhore with the mirror =)
so I was there waiting and waiting, looking at my sister to makeup. at the same time do camwhore to kill my time.haha. Amanda asked me to capture her photos as many as possible during the makeup process.so she can upload those photos to facebook.[again a facebook addict haha.]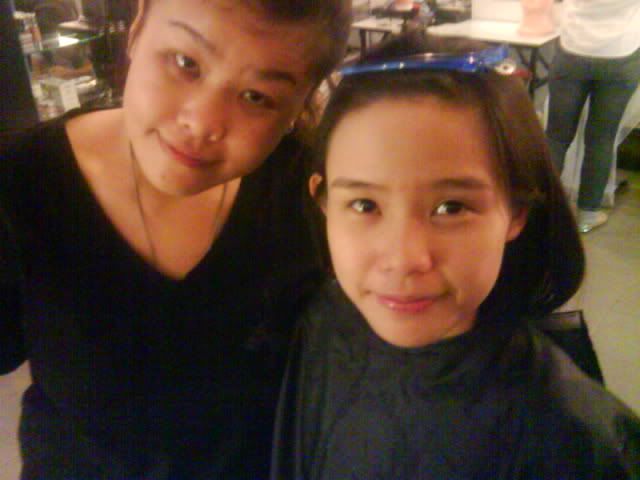 my turn to make up after lunch =) remember my face before makeup.. haha so much difference after this!
oh yeah. why would I sacrifice my RM36, one-day salary of working and went to be my sister's model? yet Amanda was going too so she has already had a model. its because..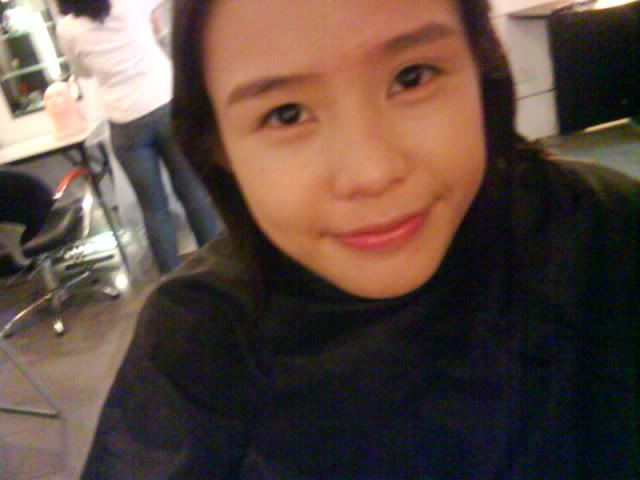 I think its after putting up foundation hmm.
Amanda and I went to 'interview' to become my sis's model! for her coming competition on 10 of December.
Christine, the head of the teachers finally reached the studio. we were actually waiting for her to choose one of us to become my sis's model.
changing.....
[wow. you're so TALL]
was what Christine said when she saw Amanda standing. haha. I was totally being forgotten=( haha.nobody is gonna say I'm tall when I'm with Amanda hee.
Miao~! waiting for sister..hahaa


[let her be your model. she's tall enough]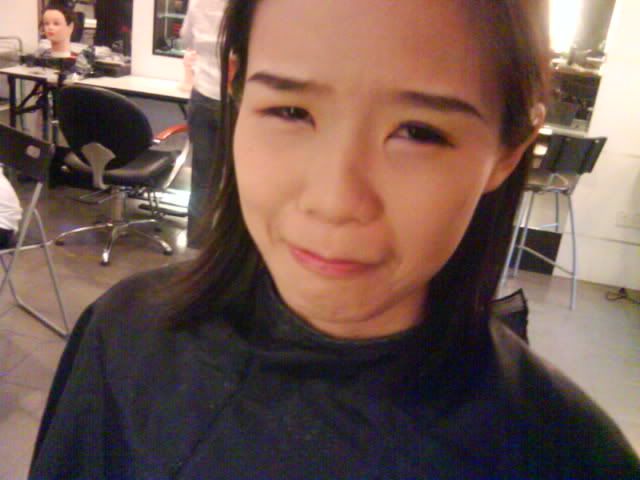 woo. my hope to be a model for ONCE dropped=(
sis :
[how about my sister?]
waiting hopefully..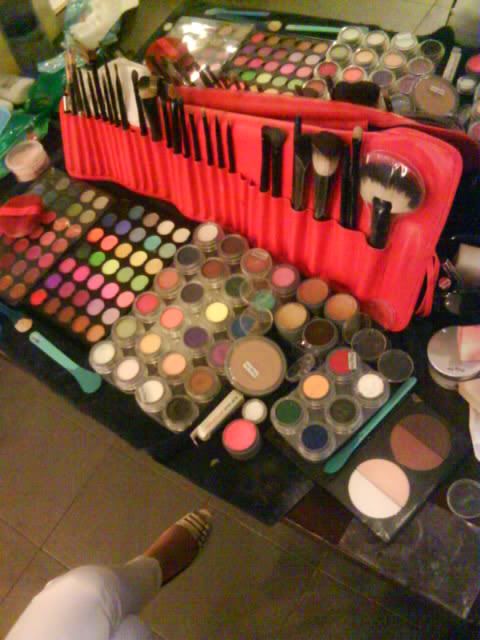 the makeup stuff wooo .
and my leg haha
[she? just let her be our fantastic makeup model.RM100]
yeah! damn happy ~ but I can't be sister's model.. kinda worried but who cares? its such a priceless chance for me! =)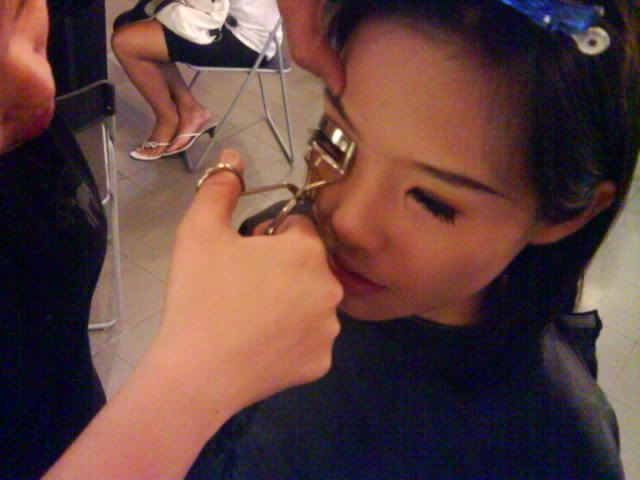 eyelash not long enough. ah I want Wah Lung's eyelash! LOL ==
Nick:
[shouln't it be RM150? ]
woo lagi high. hahaha.
[nope. that's for experienced model. she has no experience.]
ish fine. ==I think RM100 is enough to buy.. a pair of shorts or a T-shirt? yes! I haven't bought Xin Yun's present! =X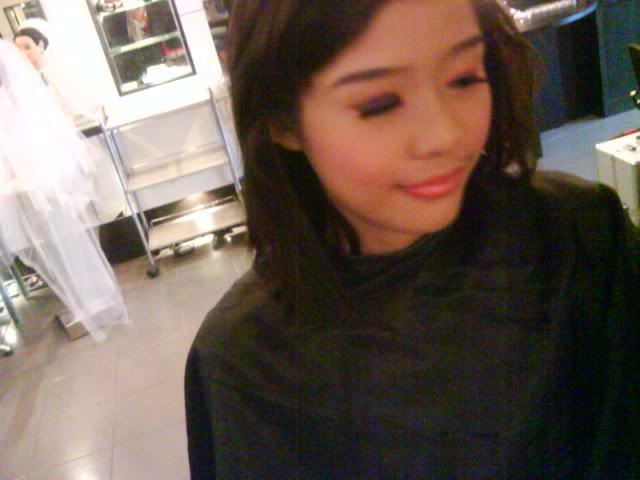 almost done.. left hairdo heee =D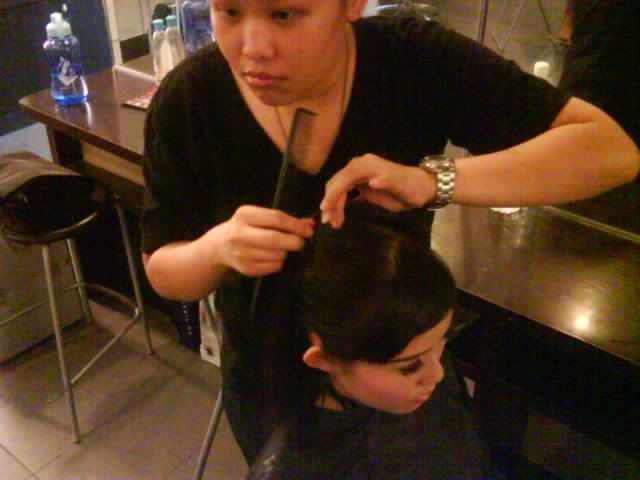 sister doing my hair. ah its an easy job for her as she has started to do my hair since I was 6. 10 years above[?] haha.

DONE!
no I want late marriage =)
after makeup. went to high tea hee. back to Sungai Long Secret Recipe!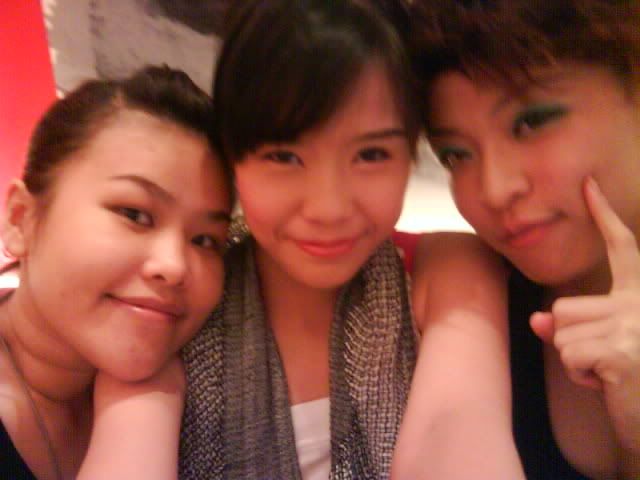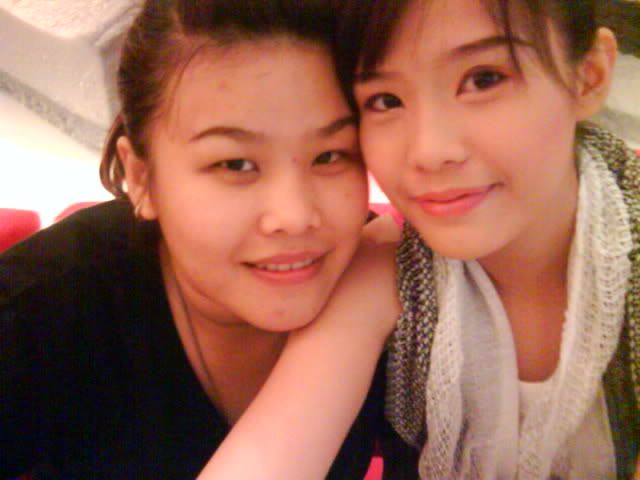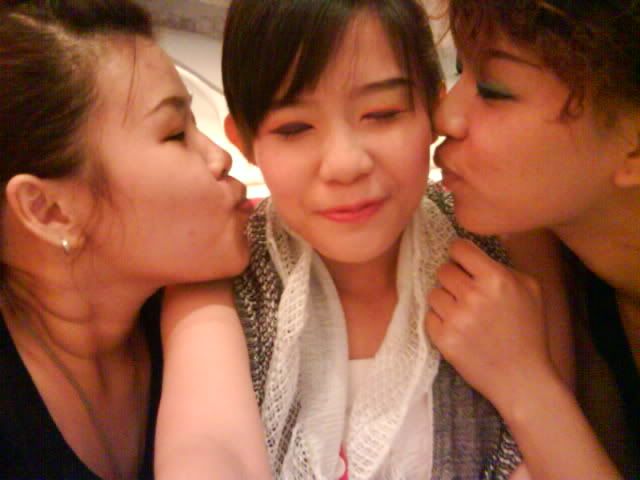 camwhore camwhore! =P
wooo then went to Slim boutique bought RM130 of clothes! yeah! =D
ps:I'm lazy to think of my weird stuff to do Sher Lyn's tag T_T
pss:I wanna have more time to online! =X so that after I blog.. I can view you all blog==
psss: work work work! work from 9.00am to 6pm tomorrow onwards! only can online at night =(
pssss: you better don't suddenly appear at my working place. Im gonna pretend I don't know you LOL