Yee Ling, you're FIRED! =D
it's my latest status in facebook. Beng Seng congratulated me pulak =/
ahaha thought there would at least a few persons asked for the reasons why I got sacked and would comfort me but ended up talking about my latest profile picture with the [mask] lols
ahhaa my latest profile picture. nowadays I tend to put those weird pictures as profile pictures ahaha
well. Vivian chat with me about this topic in facebook. hahaha. she wanna hire me to work for her! at her home! weeee RM40 for 2 hours! my 'baby sitting' job only RM4 for 1 hour! [ahhaha got high when she said there is a job for me =s]
those paper works we needed to do. cut and paste cut and paste. eyes got very dry if you keep doing the same works like this=(
Argh. but she was joking only. == she thought [I got sacked] was just a joke. bla bla bla chat alot with her in facebook ahhaha.
but Wanyi was kinda happy that I got sacked. ahaha. NO working = no $$. but NO working = I gain FREEDOM! =D so that I can hang out with the girls next week [?] wooo
hmm. to work from 9am to 6pm.. I gotta wake up at 7.30am shower breakfast and stuff, reached there around 8.45am then reached home around 6.30pm. weeee I could only do paper works there with 1 hour break which was our lunch time. 9 hours is a really long time for me =( [ahaha but I think Ah Tung's work is tougher hmm.]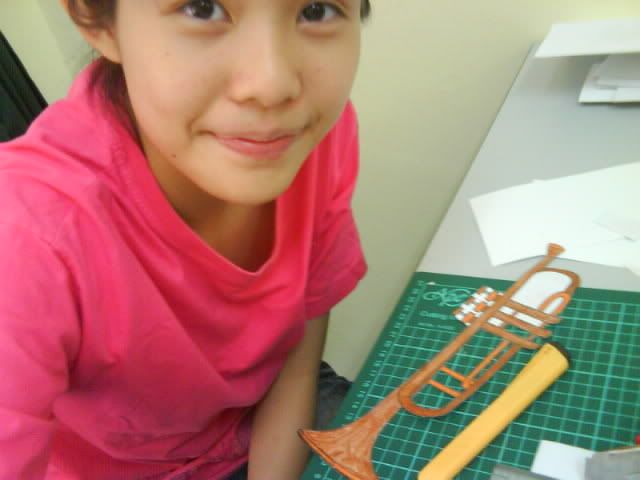 first day of work. the instrument Im cutting is called... hahah forgotten ler.
in the last post. I said [I might blog about my work when I have the mood.] bla but now Im blogging the feeling that I got sacked! ahaha. sarcastic hmm.
haha. I talked so much but I still haven't reached the point yet. ahhaa. you wanna know the reason right? its because...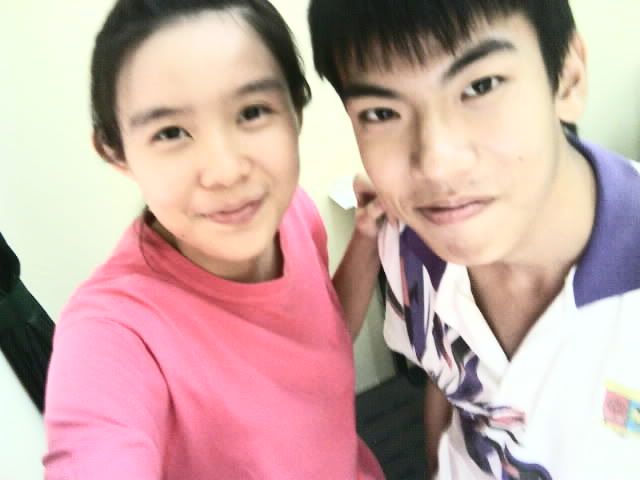 me and Yushen. I know I know. I look ugly ma hahaa but its the only 'nice' photo I have with him. lols
they beh tahan because Im too hardworking
they want to cut down their expense to hire so many workers. or in other words. I asked for too many holidays and thats why they 'dump' me hmm. haha. well I asked for 3 holidays. last Friday (tuition), this Monday (went to APT) and after next week, model. argh.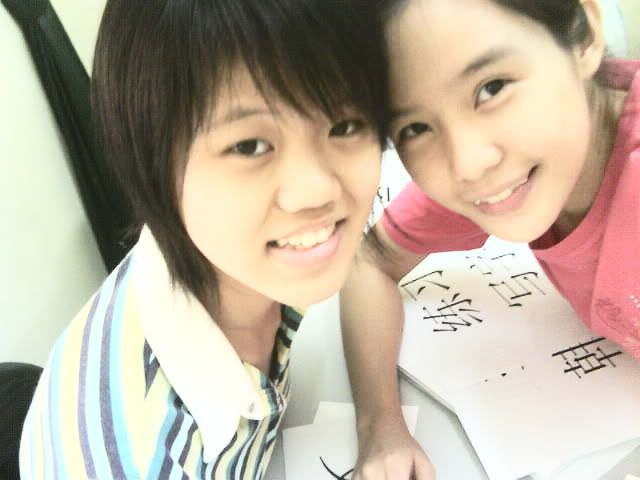 me and Adeline. it might the reason I got sacked? hahaa I camwhore too much! =s
honestly. I have a complicated feeling that Im fired. Confused.
I kind of don't like this job because.. not gonna tell you the reason as my reason maybe offending the boss. haha. this is the reason Im happy to got sacked.
unfortunately. when I got sacked, I would not have any income during these 2 months! no money no shopping. no shopping no life! hahhaa [im just a small small shopaholic hee]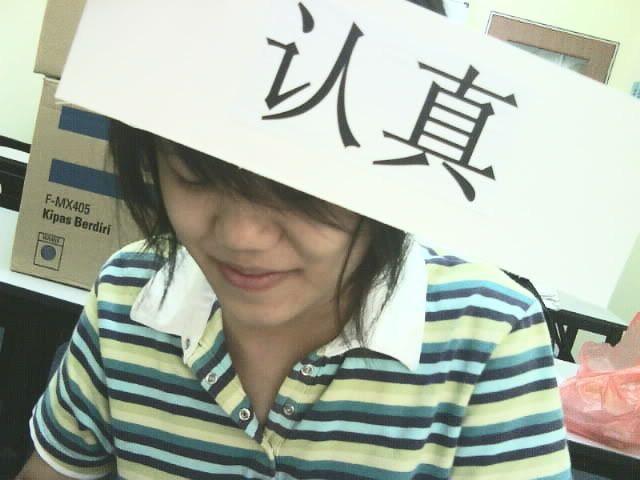 haha. playing with flash cards. Adeline was 'SERIOUS'! =D
conclusion. I would still want a job. ahha but who wants an employee that always asks for holidays? but actually hor Im a very hardworking worker and a quick-learner! [haha Im trying to give you a good impression =X
]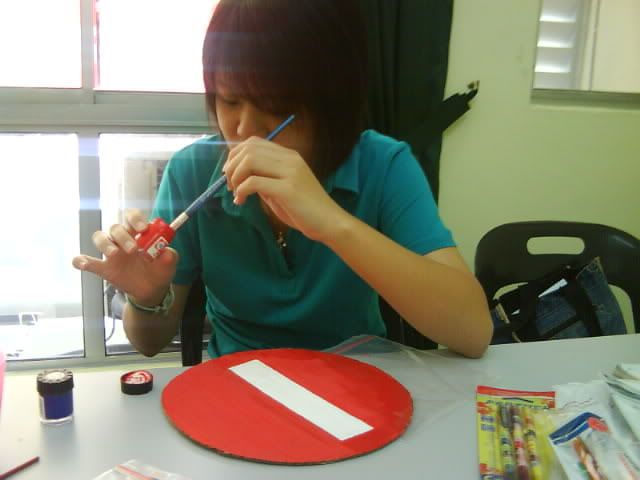 Adeline was doing the road sign stuff. NO ENTRY. I think I can sit for the undang test already hahaa.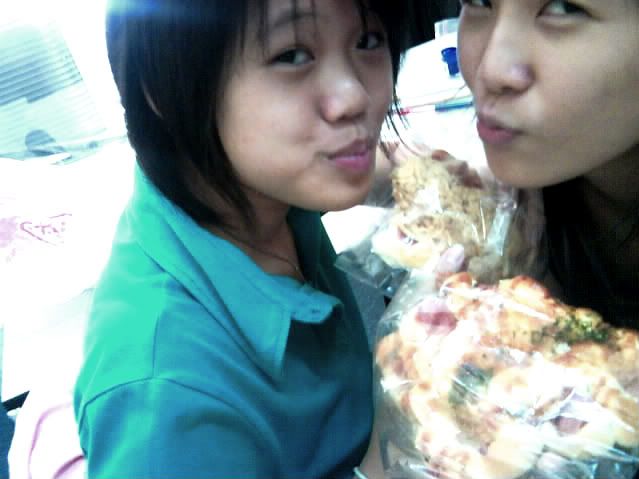 our dark circles! T.T hahaa but I love Adeline in this picture lah! she's so cute heee =)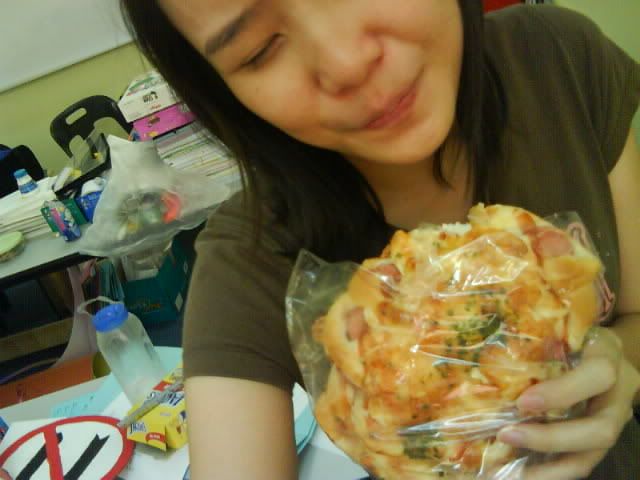 yeah my sampat face hahahaha. wei the bread is too delicious! I love bread so much!
l
ast day of work! forgot about Hui Shen who was photostatting paper in the shop. we kept camwhore-ing and walked and walked and walked along Mahkota shoplots! ahahaha we camwhore on the road lol!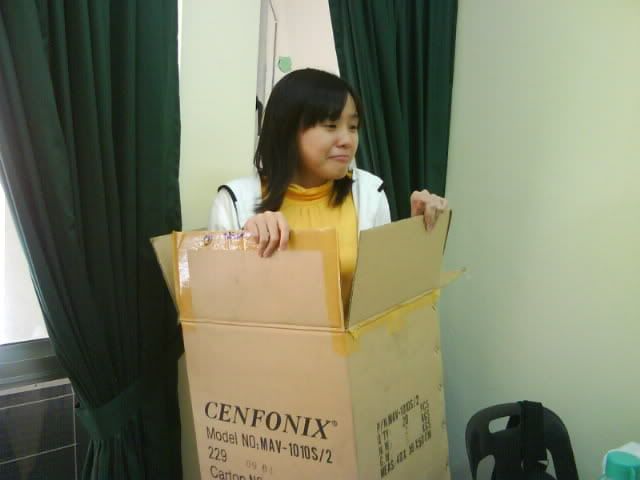 stupid and silly me =X no wonder you wanna fire me! hahaha