yoohoo~ =D

I was in such a good mood despite of the tiring day after hanging out with Wanyi =D
hmm it's bitter because I forgot to add sugar

.
Wanyi reached by the time waiter serving me with the lemon tea. hahaa.
oh the messy hair and silly smile --- Wanyi doesn't change at all after the long holiday :P hmm the topics we were chatting about, you don't need to know hahaa.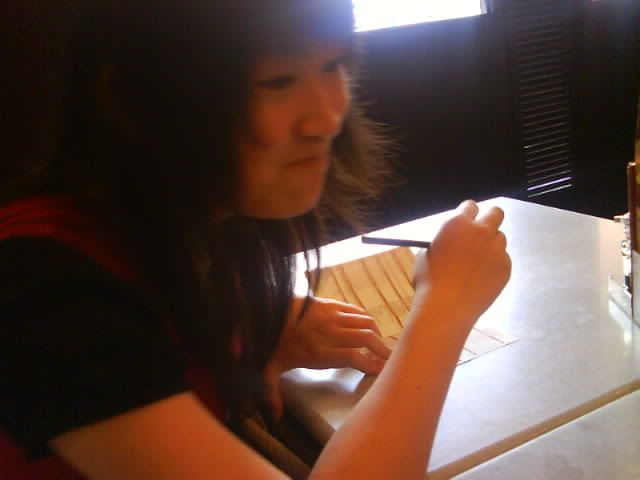 this was her reaction when she knew I was taking her picture =D
I was trying to make different expression and I like this picture. hahaa. but too bad Wanyi wanted to cover her pimpled face and I have to blur my ugly teeth =( Wanyi's eyes are captivating anyway =D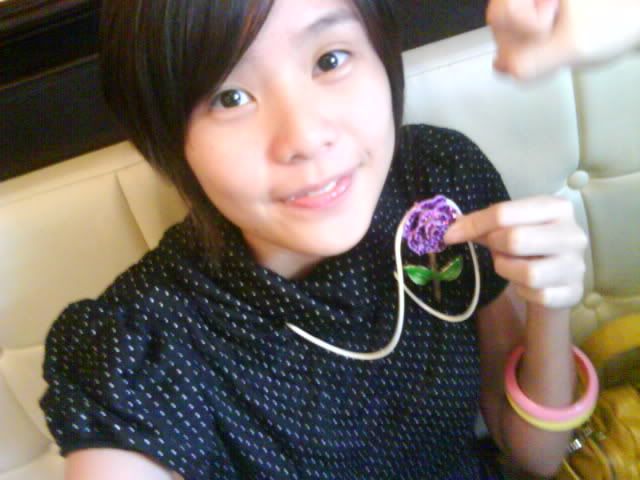 I love this necklace pretty much! haaaha that's why I couldn't stand to take a picture with it. and Wanyi trying to kacau @@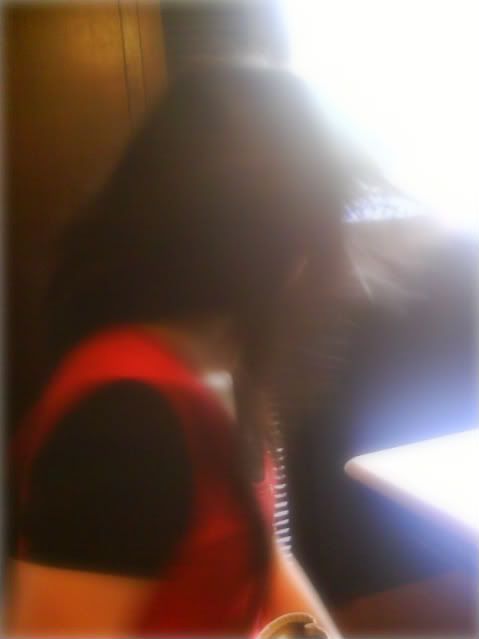 nice shot huh? hahaa Wanyi's
messy
sexy hair! =D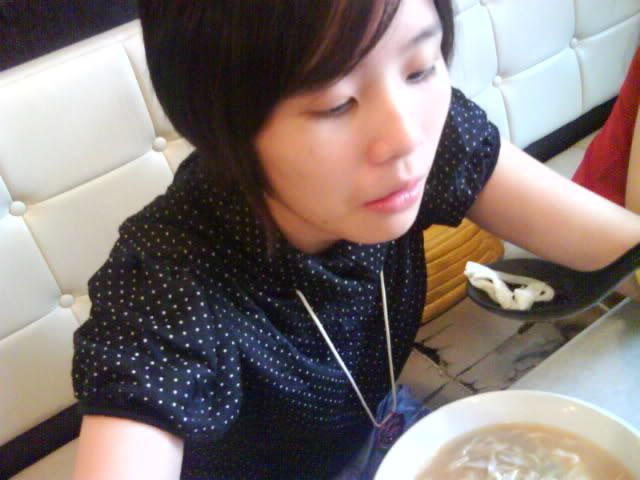 my 'gai si ho fan'. hahaa actually I've heard my sis said that the food of Sg Long Oldtown taste bad. hmm well not too bad la. I guess they put a lot of ajinamoto d.
we always have endless of topics to chat about =)
After chatting for like 2 hours? then Wanyi went to buy digi. hahaa of coarse I tagged along lu =D
I look kinda cacat huh? hahaa
Woah. after digi. SHOPPING! hahaa shopping can really cheer me up! even though I spent money. but once I try on the new clothes, wooohooo I will smile from my heart =)
First target. Slim! =D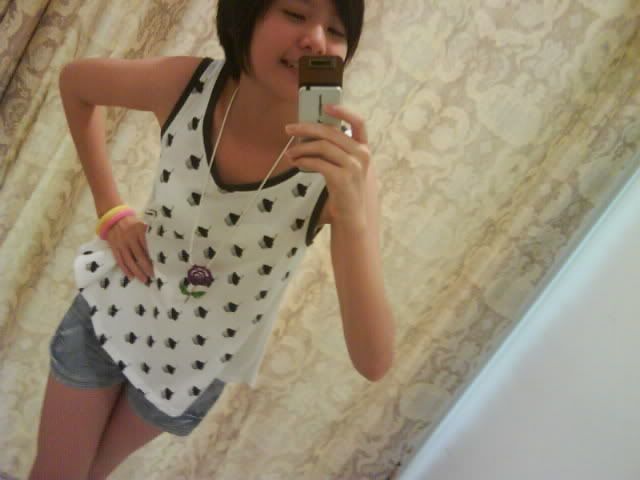 this singlet is cute heee. I bought it =D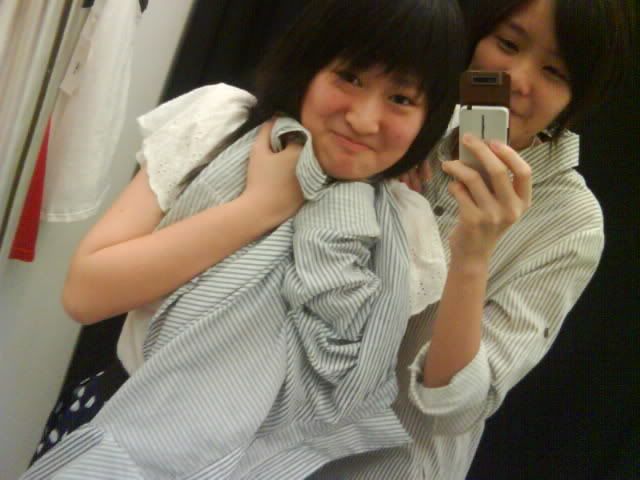 hahaaa Wanyi is cute =D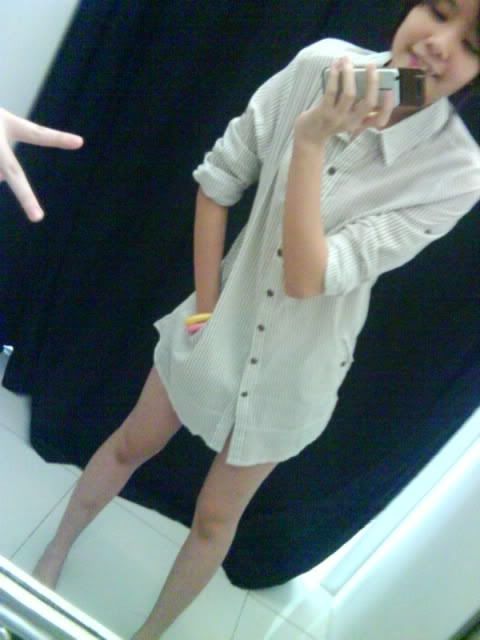 Boyfriend's shirt! I didn't buy this because its kinda not worthy.
Fooling around in the fitting room =P
Spent around 1 hour++ at Slim. I bought 2 shirts and a pair of shorts. Wanyi bought one dont know what its called. Then hack into Elegance! hahaa. but obviously I didn't buy anything there. I used up RM100++ at Slim and I'd no much money left hmm. so Wanyi was the one hunting for clothes=D
hahaa. but I tried one dress that I really really really really really LOVE =D
this dress! T__T Rm140++ hmm. I thought of buying this for the Thailand trip. heee Im going to the beach.
but unfortunately I forgot to on silent while capturing. issh guess the boss knew I was taking picture =O panicked then just took one picture of it only=( and this picture it doesn't look nice=(
Wanyi only bought one outfit. RM40++. another one she likes very much is RM199++. didn't buy. hahaa. yi. next time both of us buy together and make the price RM250 first. hahaa then join member! =)
heee went Secret Recipe and bought this Grapetiser to quench our thirst. I was rushing home so I took away. it taste great! =D