yes. I did something against the law and now I'm in the lockup in Kajang. Luckily here still have wireless and that's why I still can update my blog, telling you my days over here..
" CHOI CHOI CHOI! touch wood touch wood!" O.O
the lockup
the glass temple 8(
[im showing you how bad the quality of my phone is ==]
well. its true that I really did something [illegal] on Monday=X *its really a late late post hee*
it was my first time ever entered a bar and a club.
and first time ever seeing people kissed in public.
if you have viewed my photo that my sister, Pinky tagged me, probably you already have known about it. haha.
so let me back to Monday.
start off with Jusco first. *gosh Jusco again?=(* haha. My little cute niece is staying at KL for around one month. so that day Sammy's grandma aka my mom went to Jusco for shopping. I chose a lot of clothes for her to try. then ended up only bought a T-shirt and a mini skirt.==
went to glass temple at Johor Bahru. aiks I went for a damn-boring-one-day trip last Sunday =C suckish hair and suckish trip grrr. [non-relevant photo. just trying to make my post more interesting =D]
This shopping spent my 2 hours from 4 to 6 and I promised my sister that I would be at home at 6 =O I thought after shopping I could rush back in time. but then mom wanna go Econsave.duh. so kept quiet and waited together with Sammi... *skip skip* 6.30 already! but queue still damn long! *skip skip* finally reached home around 7. =(
Indian temple.Yong Chien is in it with his camera! he hasn't given me the photos yet =(
argh.
sister didn't wait for me and she left home already
. sister had her makeup and having dinner while waiting for me. After apologizing and pushing all the fault on my mom*coughing*, I quickly stuff all the food into my mouth then showered and got ready for a little makeup.
haha. I crapped a lot. so Now off we go Sky Bar! =D
Shine on Sky Bar =) yes the girl on the right side doesn't look like Yee Ling=(
Sky Bar is a real 'HIGH-class' bar. You know why? because its located at 33th floor which I think its seriously HIGH. LOL. I can see the night view of Kuala Lumpur and the most important thing.. I can see Twins Tower! the view is just too AWESOME! =D
the view from my seat =D
too bad too bad. the bar was fully booked =( we could actually get a better view and seat there if we reached a little earlier. If there was an IF =( haha.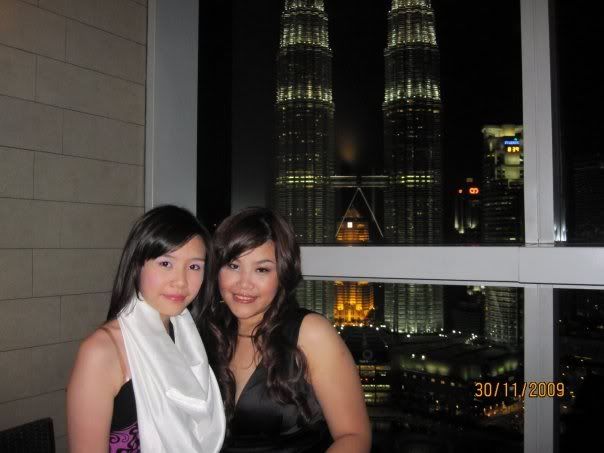 I think I look a little overmature and old =( well sister looks charming=D
well at least there was a seat for us. and still we could enjoy seeing the view =) there is a swimming pool in the center of the bar and there are seats on both sides of the swimming pool. Choose to sit at the right side because you can see the beautiful night view of KL and sit on the sofa =)
Twin Towers are right behind us! =D
oh yeah. I was actually wearing my sis's outfit =X hahaa I think its one of the reasons why I looked mature. I don't really like to makeup, but makeup can make someone look fresh. To me, I can hide my pimples and dark circles hee. I won't look so pale too with makeup. so nak or tak nak makeup better?==
photographer drooled and trembled when he saw these 2 leng lui-s! hahahaa == I love our wide smiles =)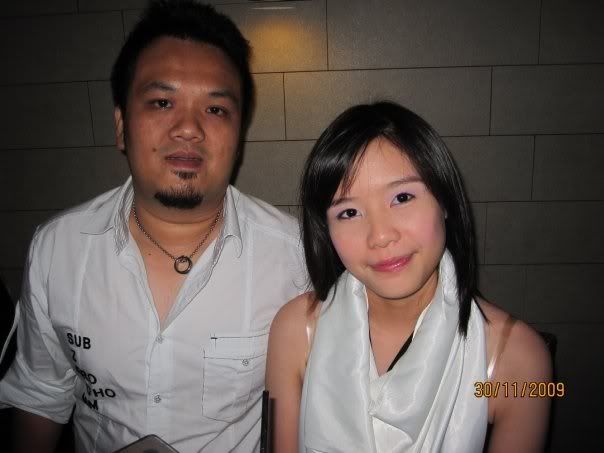 hee hee. He is my sis's boyfriend aka the 'awesome' photographer I mentioned just now. haha. His name is Leong Foon -Leong is his surname and Foon is his first name. Somehow, I find his name kinda funny. hahaa. awww both of us look so awkward in this picture. He was standing too far away =/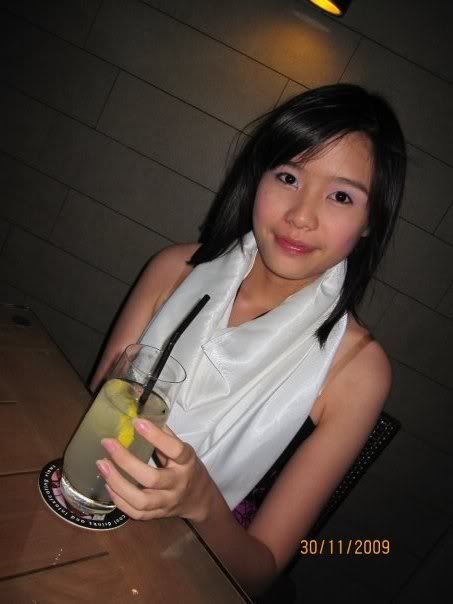 I drank lemon tea, in a bar. hahaa you thought I would drink beer with my sister and Leong Foon?*chuckled about his name* No No. I clearly remember that I'm still underage. I got drunk after drinking red wine for once and drunk for once is enough =(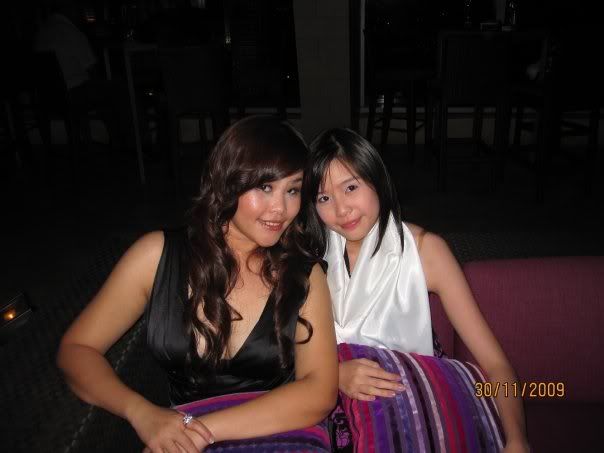 take picture with the sofa =) you're getting bored with the way I smile. aren't you? argh I can't show my teeth because my teeth are seriously ugly =X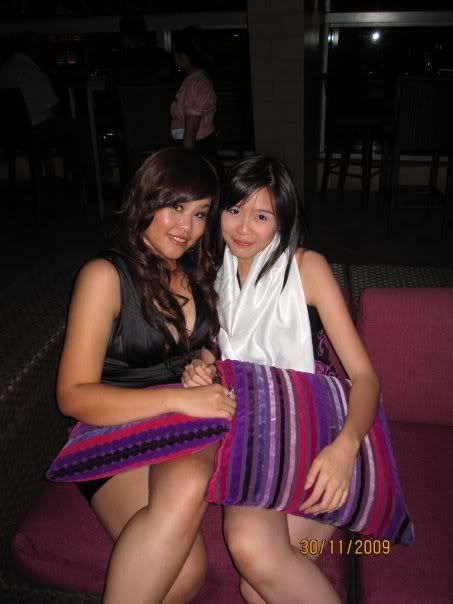 I started to love purple colour =D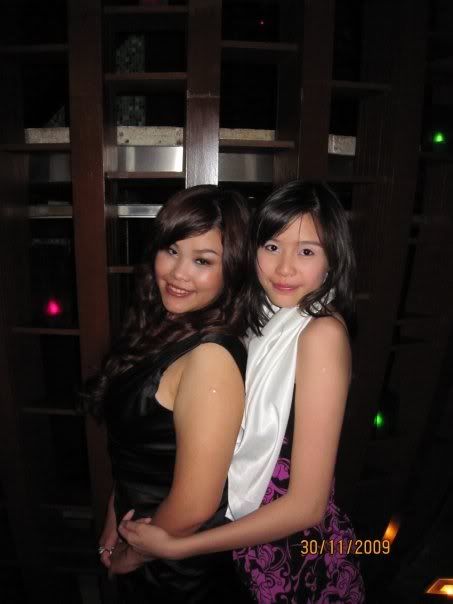 guess what I wanna say? hahaa I'm taller than my sister == although she's wearing very-high heels hahaa.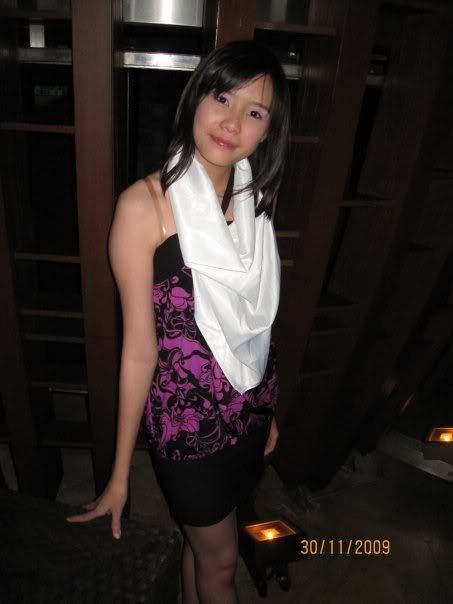 my 'solo' picture. oh yeah the thing behind me are the stairs actually.=)
I love this picture a lot but too bad my suckish hair has spoilt whole thing==
the waitress there was kind, nice and friendly enough to help us taking photo heee.
"nak nampak Twin Towers kan?"
"yeah"
so tada! wooo nice picture of the day! hee =D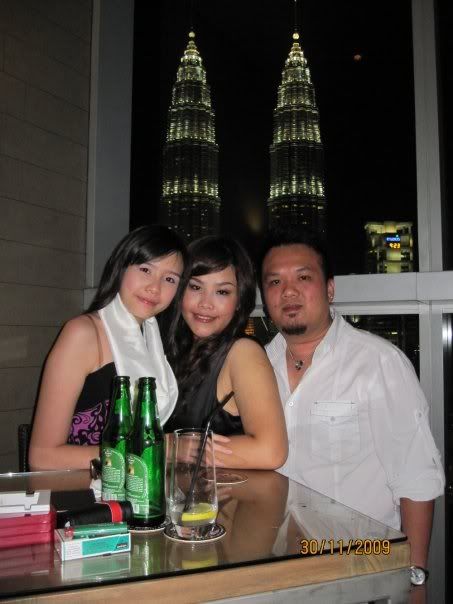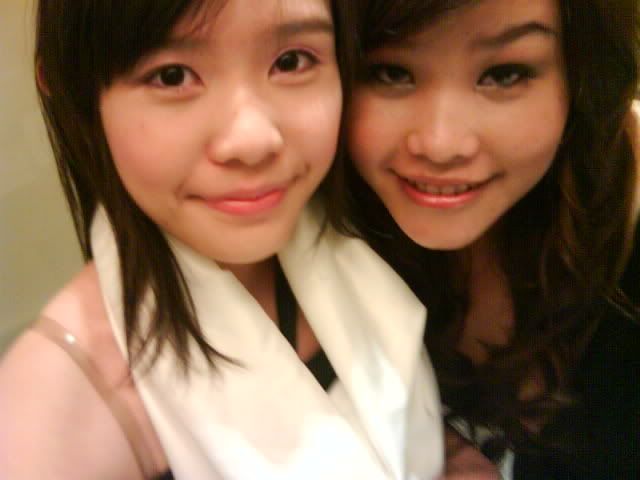 me & sister =)
using phone to camwhore of coarse not as good as camera lor =X
do you think we would miss the chance to camwhore with the mirror? hahaa definitely NO.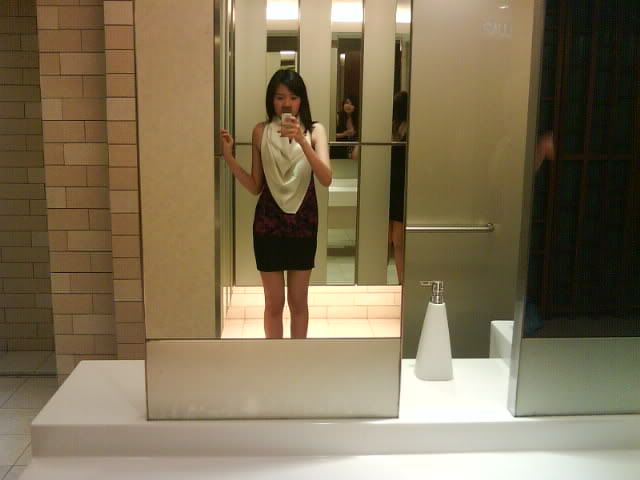 I was in a bathroom or washroom. behind me were those beautiful lockers. [its a swimming pool bar]
hmm I guess I'm gaining weight lately? hahaa



__ updated already Vivian! ahhaa
___ I wanted to blog about the first time I went to Thai Club which is about the real ILLEGAL thing. its the same day with the Sky Bar but I'm running out of blogging mood hmm.

_____move on and stop thinking about negative stuff Mr. Elephant =( and rest more..


" We first met at
nasal cavity
, we've gone through
trachea
and had some really sweet memories there. Sadly then, we got separated into two
bronchi
. When you were in the left
lung
while I was in the right
lung
, we had our own life and we enjoyed it. After the journey from
bronchioles
to
alveoli
, god pushed us together again=) We met at
heart
and we
deeply in love
with each other all over again... "