hahahaa being sampat. Malay girl @_@
Hey!
Guess what people?
I CUT MY HAIR!
=D
I think I will keep short hair till... I want short hair lah! save shampoo ma plus I don't know how to take care =(
it was like this. then...
become like this! heee you can compare
yeah my hair is short again. haha but I don't think my hair was long actually.
hmm my main purpose for cutting my hair is to give myself a new image =) trying to end the sad feeling and start something new. heee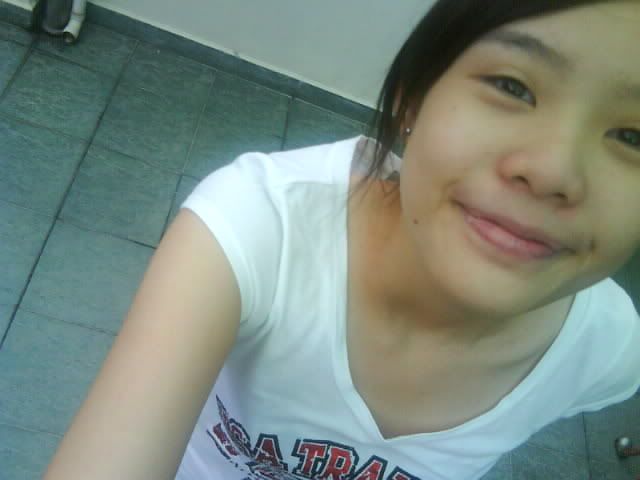 crying is the best way to release the sad feeling. hmm but eyes will end up like this lo. and kinda pain. hahaa
and you should move on too, WL. I don't know whether did I make you cry. I didn't know my mom would call. hmm. but I think you should really let me go, and you yourself too. Of coarse we can't help feeling sad, but I assure you, the feeling will fade. It just takes some time. I know I can do it, so why can't you? =)
You should also start planning for your future right? No point wasting your time on something that's already over. I'm praying that someone can make you fall deeper to appear...
Don't cry because it's over, smile because it happened. =)