hahaa. my emo face after doing my sejarah notes. LOL I dont wanna be nerd T__T
[ if you don't feel like reading my crap. look at those leng pictures can already hahaa ]
Im aiming for straight A's in PMR. so I had an idea to apply for either scholarships or loan to reduce my parents' burden in the future. haha. well no doubt scholarships came into my mind first.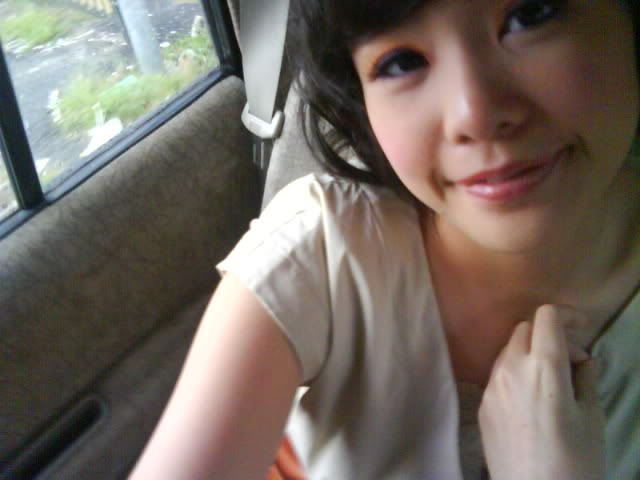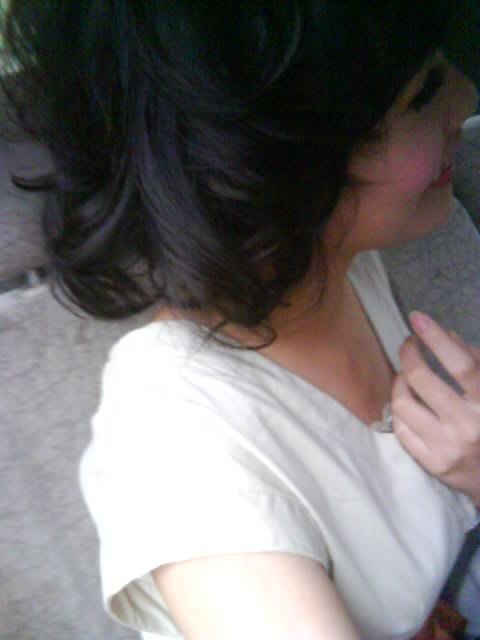 curled my hair during the prom night. nice? or overmature again?
I tried to ask my friend Hui Shen who has been receiving
biasiswa
every month from school.
She said I gotta talk to Puan _____ [LOL! I've forgotten her name], who was my previous KHB teacher that did not give me a good impression (awww she has a real bad temper). guess Im not a good student for her too =(
me and Kai Xin =)
then, I googled randomly about the PMR scholarship thingy. sadly its all in english and if I seriously want to understand whats all the articles talking about, it will kill me lots of time == then I accidentally downloaded the form of [application Post-PMR Scholarship].*yeah its an accident*
Ying Ying and me =D
[a part of the form]
Position/s of responsibility held in present school:

Involvement in formal music, including details of any instruments you play (with your grades achieved), membership of band or choir and performance given:

Drama, dance or other performances in which you have taken part:
Sport or other activities at which you have represented your school, district or state (give details):
Other extra-curricular activities, hobbies and interests:
Knowledge of English (tick as appropriate) Fluent Good Communicative
Written:
Spoken: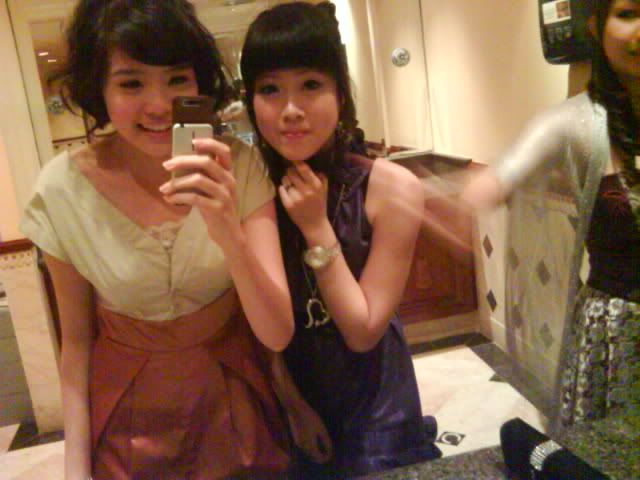 me and Mun =D Kai Xin trying to kacau haah
guess I really have to give up to apply for a scholarship. its totally only for very TOP student but not a student like me, with moderate results and without achievements in school. blabla
1. position of responsibility held in present school. -- what position should I have lol
2. okay not learning any instrument is a disadvantage. now I only know it =(
3. drama! lols its only for those students who can speak fluent english. dance and performance? perhaps.
4. sport and activities. Im not expert in any sport. Badminton, basketball. only these 2 that I know HOW TO PLAY. I repeat. I only know HOW TO PLAY them and those skills are very basic one. ==
5. other extra-curricular activities. NO NO! tak ada! ==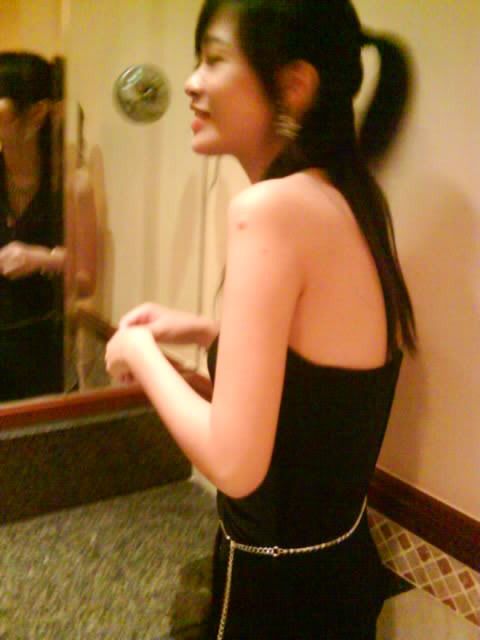 Pris's sexy back =P
and the last one is even making me feel worse. Im still too far to tick the 'fluent' blank =( I know English is really important. but language is not something you can learn within days right. arghh. what am I talking about? =(
at least I have one camwhore with her eh? heee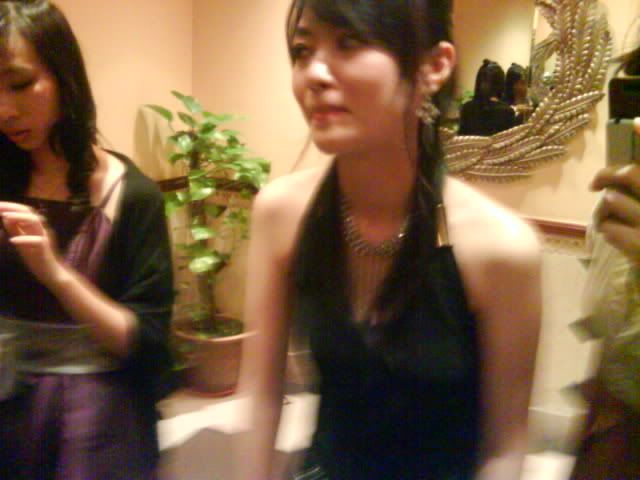 Pris and Mj =D
I look like a little emo in this post huh? haha. Nope. My thinking is always too far ahead, as he said >< My ambition is to become a psychologist and I know it needs plenty of money and time.
so.. what to do? I'm just a machine to work for A A A A A A A A. wish to be a real TOP student? *shake head*