Leisure mall Chinese-New-Year decorations. somehow I prefer CNY decorations than Christmas. hahaa.
*weird lips*
I'm feeling much better after chatting with Vivian! hahaaa
I was kinda emotional today due to.. many reasons.
but most of them are about FRIENDS. and people around me. I do always feel really BAD if I know somebody does not like me. Although I know.. its kind of impossible for someone to be completely liked by everyone. For example. Spiderman is such a good person and yet there are still people do not like him.lame example I know. hahaaa.
So I always ask myself. Is there anything wrong with my characters?
but I'm me. I'm not the others, I do not know what are their feelings for me, so I don't get the answer. I need some criticisms I guess. I need to take those criticisms as advices to change myself, to improve myself. So critics are welcomed =X I wanna know my problems, indeed.
hahaaa. dad purposely bend down for me and I look taller than him now hahaa. heee our lips look the same! this looks funny LOL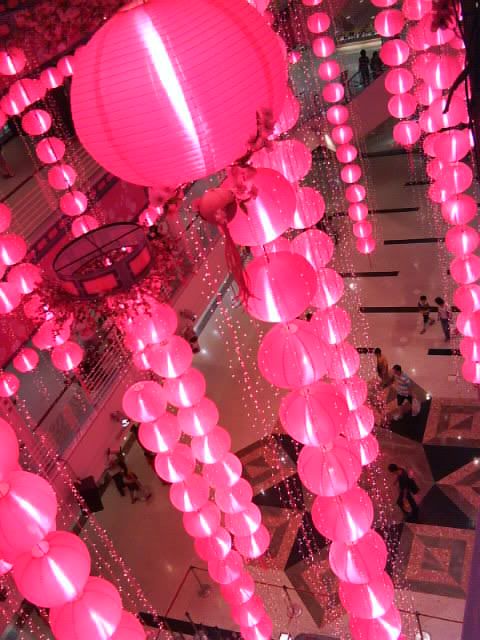 so here I come
CNY! heee Thailand too! =D
ps: thanks Vivian =)