TOO BAD! I missed the job of being part time model! *sigh*
Im not experienced and I don't know how to catwalk. thats why they did not want me =( RM100 already in my mouth but still gotta spit it out.*hitting my head against the wall* hahahaa.
hahaha my stupid smile =X


This makeup competition was organized by the company APT. Well they just wanna earn money and advertise APT actually. so this competition had two categories.
1) was bridal makeup [which was my sister taking part]
2) was fantasy makeup. [its the makeup you can't recognize the model.haha.]
Thursday morning, I woke up in such a good mood. After sis and bro got ready, sis went to fetch Amanda and we headed for breakfast. Then, off to APT. arghh maybe its a signal for me that I couldn't get the modeling job. we got stuck in traffic jam =(
okay. im just sharing those photo with you guys. not in a blogging mood.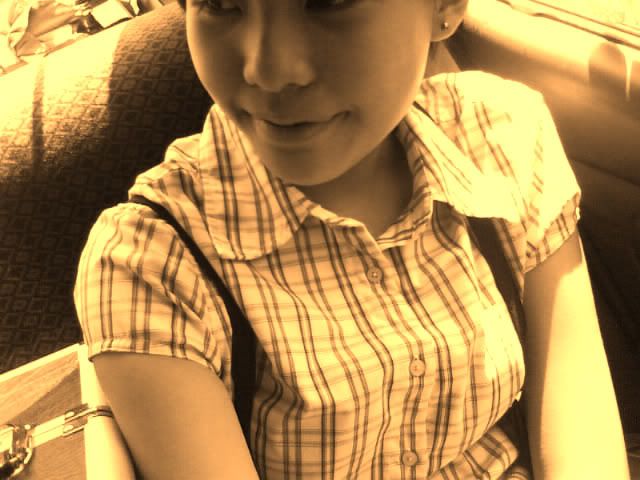 hahaha I didn't know bronze effect so suit this picture. hey don't you think the shape of my face look like a mango? heee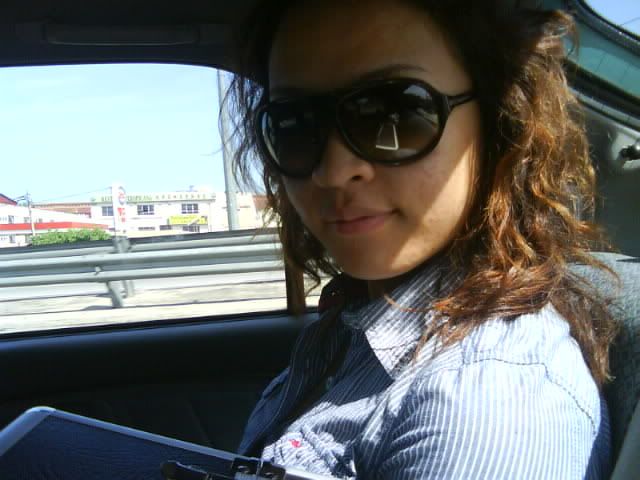 Amanda was lucky. She got to become my sis's model. heh I myself suppose to be sis's model but I wanted to earn RM100, so I chose to become other people's model. now ended up I got nothing =( hahaa.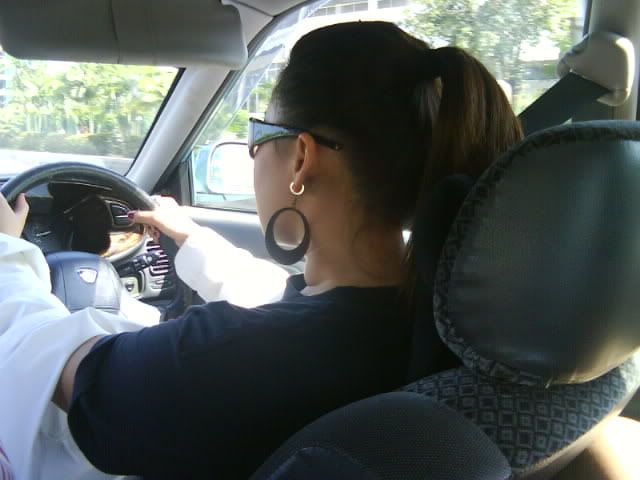 Sister the Beyonce wannabe =D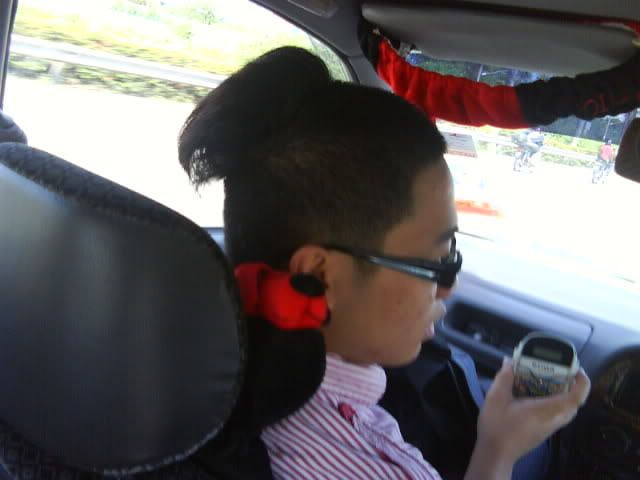 Brother the lala wannabe? hahahaa but his hair is unique =X he's holding the Smart Tag thingy.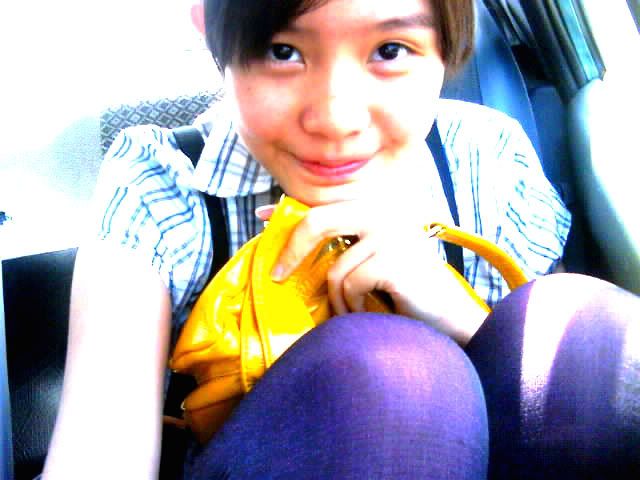 oh no oh no. my ear! I look like a monster hahaa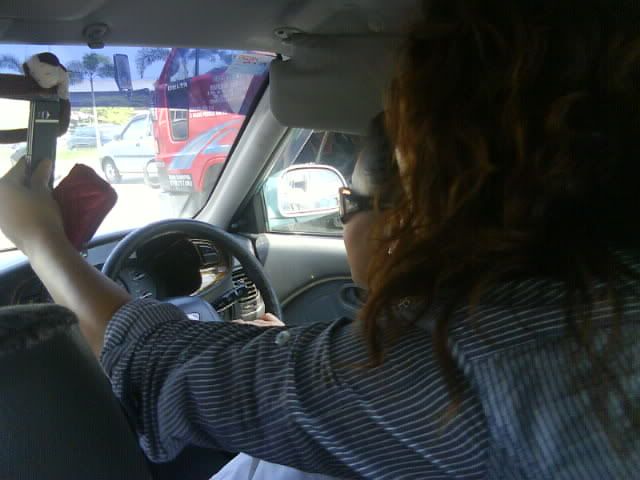 Amanda disturbing sis while she's driving =X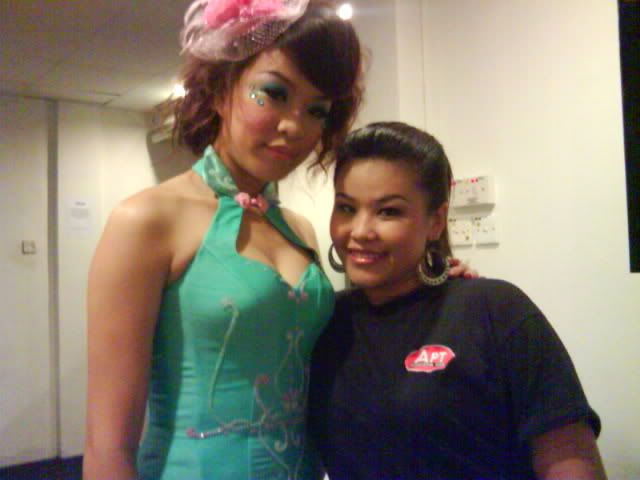 when sister done the makeup. picture with her model.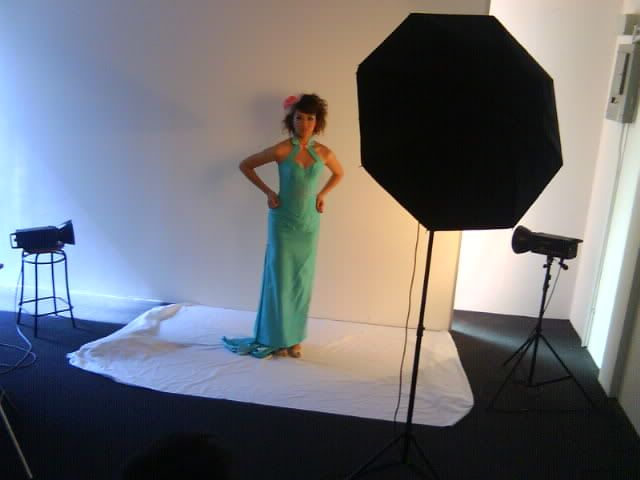 then had some professional photography. took a few picture also cost RM100 already!
==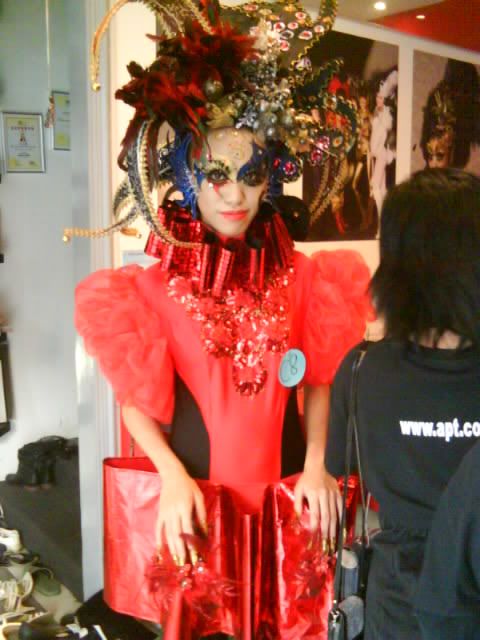 guess who I bumped into that day? Sheena Liam! hahhaa she was one of those fantasy makeup model. bet you can't recognize her. hahaha
before the show started. We walked from APT to Sungei Wang. LOL those models caught everyone's attention on the way to Sungei Wang.
sister at the backstage. hahhaa she looks funny in this picture =D
Leong Foon hahha aka my sis's boyfriend went to support my sister too! hahaha I seldom camwhore with him. He's kinda cute when he smile =D
after wasting my whole day waiting for the show to end, we finally went to have our dinner. already 10pm actually =( hmm I think its Kok Kok Gai Restaurant haha. a chicken rice shop.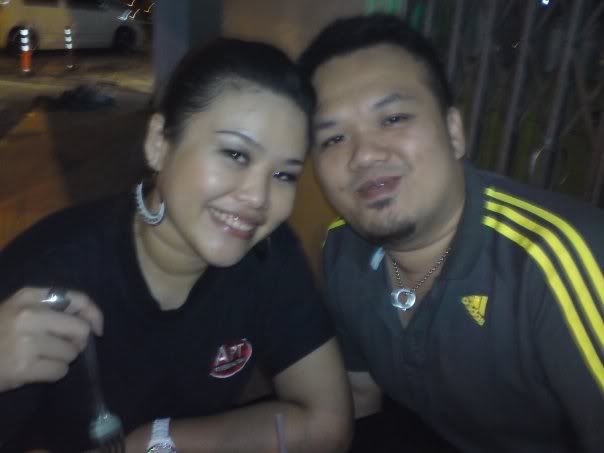 heee the sweet couple. Neh I told you Leong Foon is cute =P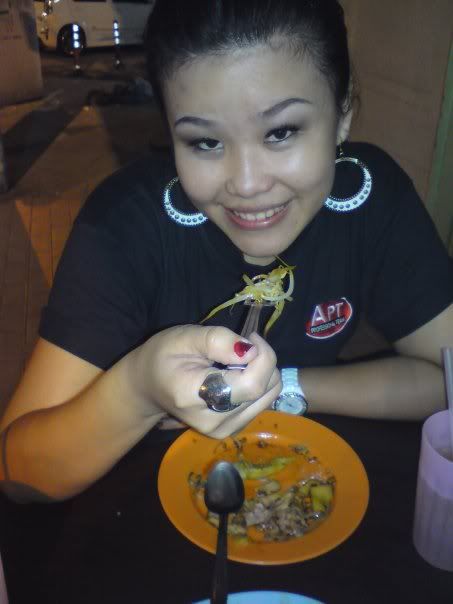 sister. nice eyes hhahaa
Amanda and me. awww see how tired my face =(
reached home around 12 after sending back Amanda. those makeup artist spent whole day just for the half-hour show. really not worth it =X
____________________
some random photo.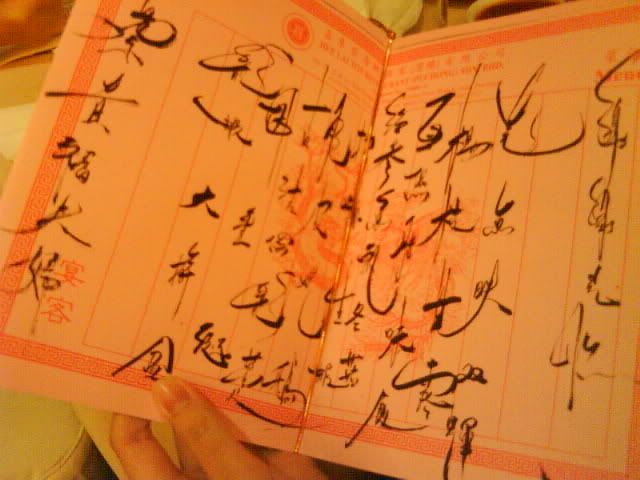 went to a wedding. hmmm the so-called menu. LOL unreadable words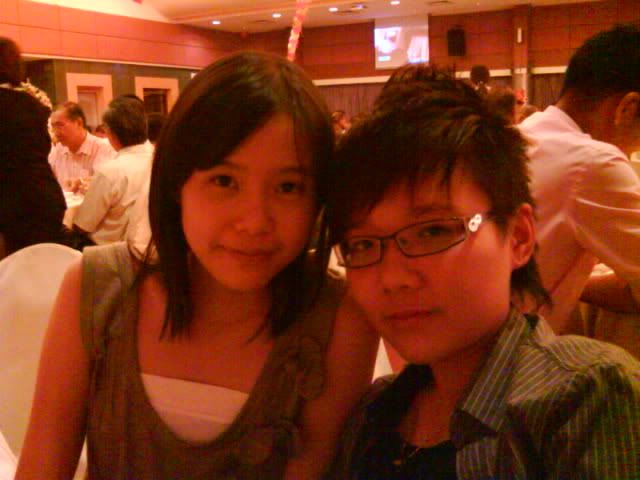 me and Ah Bee. She didn't smile =(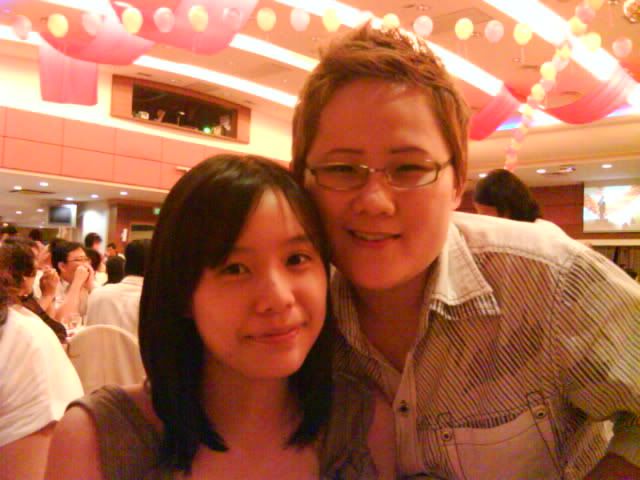 me and Lui Lui. hahaa her name means $$ in cantonese. woo nice name right?=D
freaking cold that night. then mom hold my hand so tightly. =) feel warm.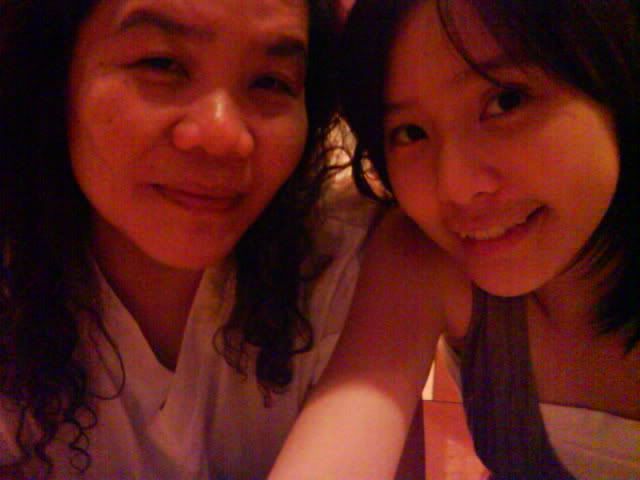 mommy and me =)
went for the Easy-Pharmax event at Palace of Golden Horses. Royal ballroom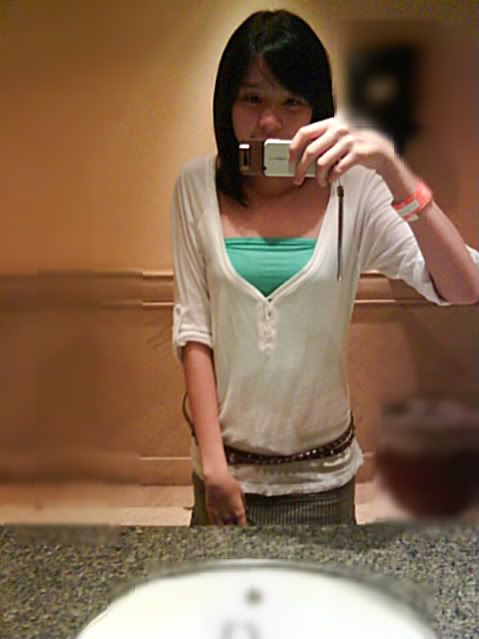 Hello halo. =)
Parents and I got really bored during the event. so we went to Grand Salon to drink. Great singers, nice singing and comfortable seats =) spent 50 bucks for 3 drinks O.O
让一切顺其自然,好吗?
喜欢一个人,不一定要拥有他,而拥有不代表一定幸福。
现在的我们已渐行渐远,我不难过,因为我拥有你给我的回忆。
=]