and happy birthday to me! hahahaa.
my fat hao picture. yeah~ hahaaa
my joy is indescribable. REALLY! C= because I received a real big SURPRISE, which I couldn't share here =( too bad. heee but I suppose that surprise is the best 'birthday present' for my year though its just a message. No. Its a heart-warming message =) hahaaa.
heee I wanna say thanks for those who wished me happy birthday! =D hahaa like Xin Yun, Vivian, Yushen, Beng Seng, Suan, Adeline, Ivan, Liann, Jia Bei (who born in the same day as me too hahaa). Pei Yin and Sin May who were my besties in primary school, they still remember my birthday! *tears* hahaaa. heeee hope I didn't leave out anyone =)
_________
hmm have you heard about something like this. umm when you celebrate your birthday on your birthday (for example your birthday is 26th, you celebrate it right on 26th), your luck will be taken away by the people who celebrate for you? I was told about it. so I don't celebrate it on 24th. hahaa. sorry if I confuse you due to my broken english. hahaa.
Craps done.
hahaa. so let me talk about my so-called birthday celebration. hahaa.Celebrated it on Thursday at Sungai Long Station 1.wee. Nice place and great people but TERRIBLE prices O.O hahaaa. I tell you. Go there have drinks is already enough. Don't order food. Your purse sure will be bleeding. hahaaa.
I don't think you wanna know the details like what time I bathed, got ready and reached Station1 right? hahaa so let the pictures do the talking! =D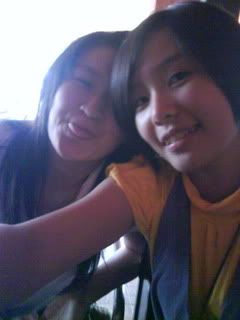 Wanyi! the sampat noisy girl. hahaa. She said she's in love with 'Mr Emotinal'. Gosh. that's why she becomes very emo lately. hahaaa. Wanyi! I demand you to break up with 'him'! LOL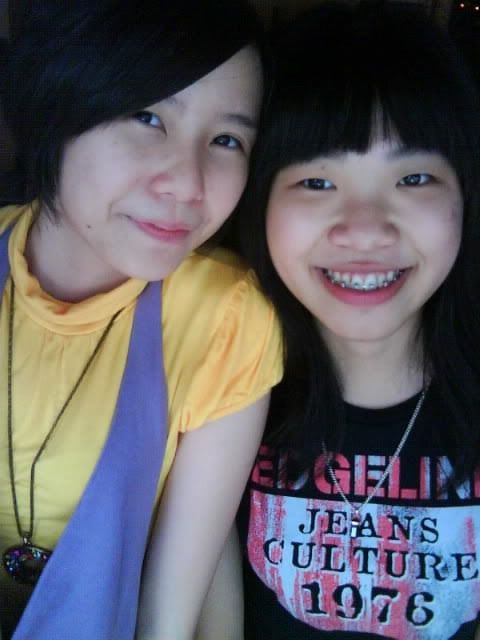 Jia Bei aka the birthday girl! hahaha.
Opps. Now then I realize I forgot to camwhore with Adeline. hahaa. well just make 'she was busy eating' as the excuse kay? LOL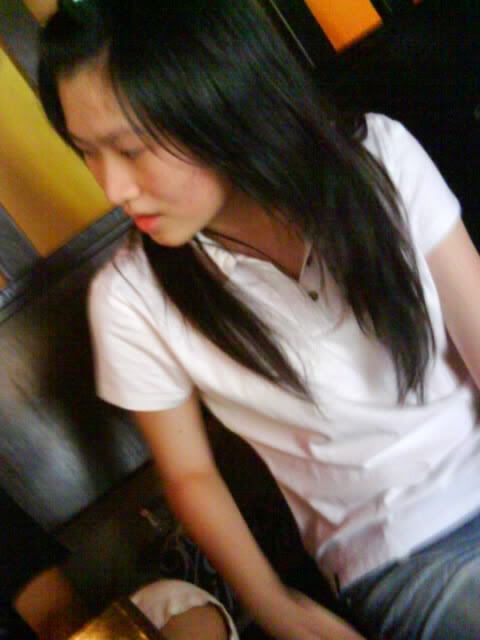 wow. I like her hair. so long and wavy. hahaa don't ask me to grow long hair anymore because I have no patience to wait for it to grow long.==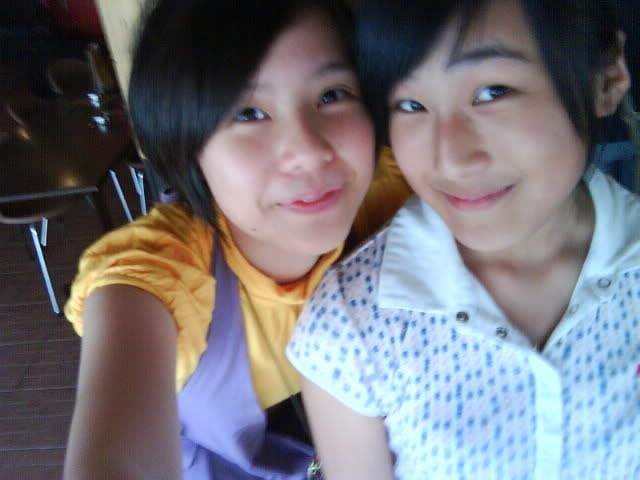 She Ee said she wanna camwhore banyak banyak but she forgot to bring camera that day==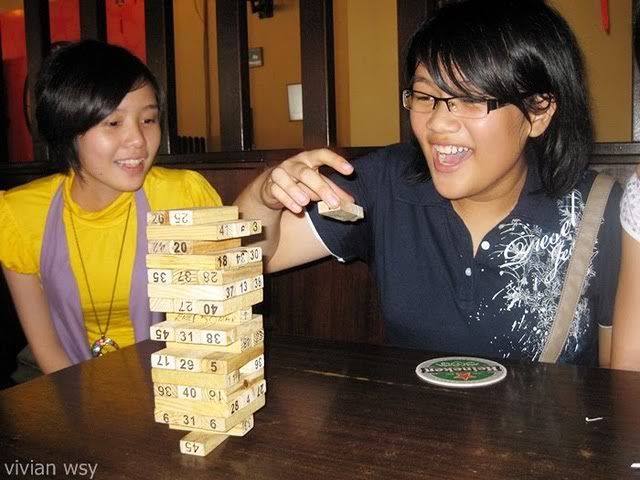 me and Jamie playing the blocks. ahh I shouted so loudly when I lost the game. Punishment? wooo I imitated Kajun's idea. hahaa call a random number written on those blocks. but of coarse! I didn't do it. hahaaa.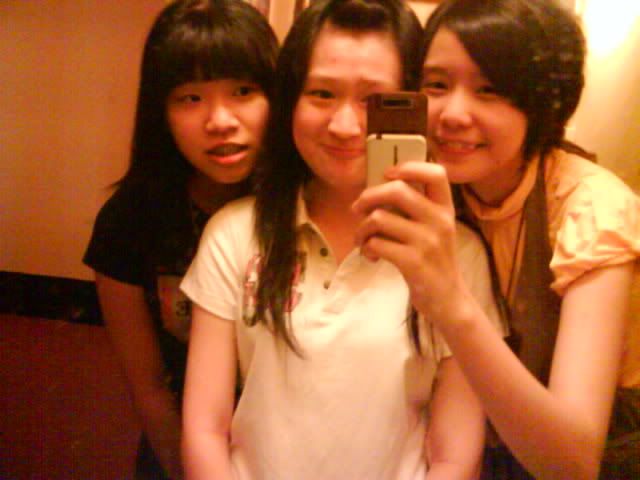 Jia Bei forgot to smile =(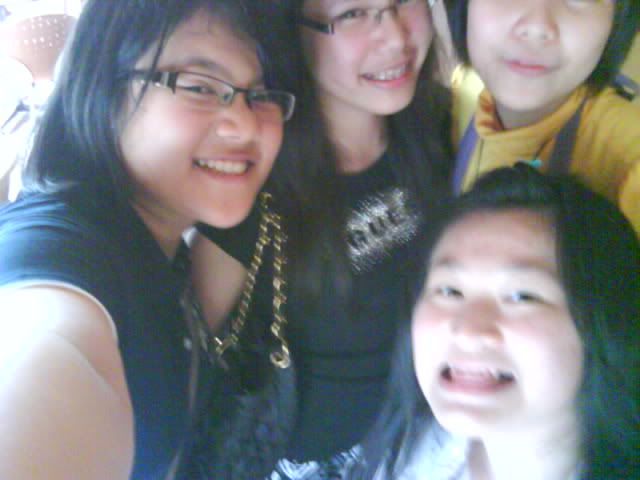 wooohoo we look so happy right? I love this picture. heee. grrr I want camera ==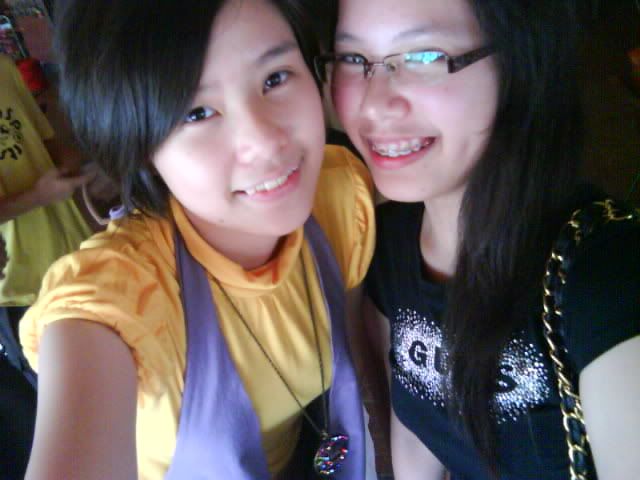 weee first camwhore with Vivian. hahaaa. smile smile! =)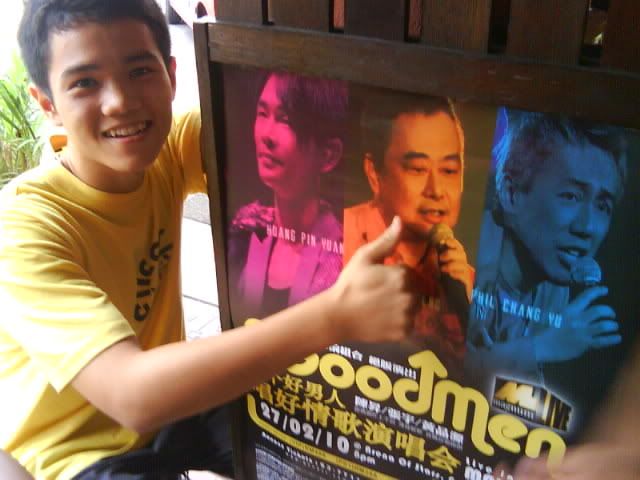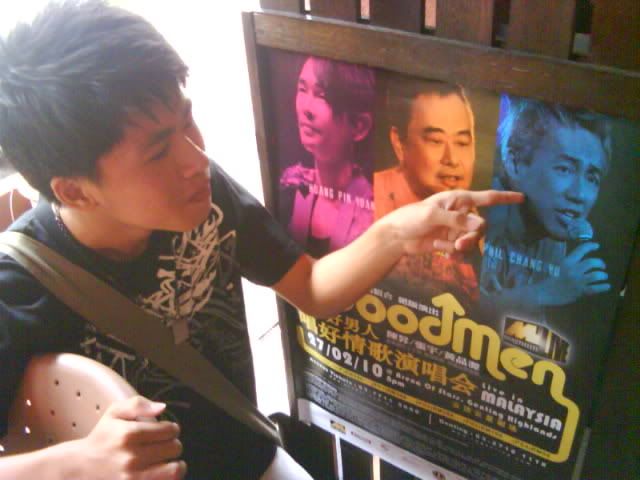 two of the most handsome guys in my class hahaaa. don't you agree? =D I guess both of them are still available. hahaaa.
settling the bill. Wanyi kacau. haahhaa. she looks funny lar. =D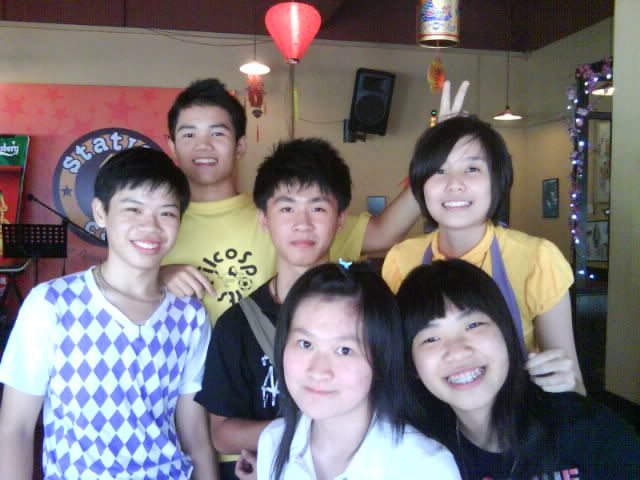 camwhore with the classmates. too bad Chee Ren wasn't inside. heh.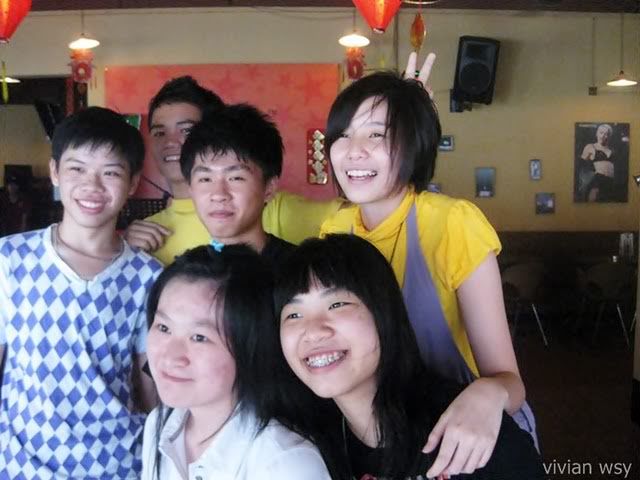 woah I look so happy =D geee Kian Lim! hahaaa.
group picture! heee =) *Chee Ren, do you have to be so tall? -shake head-*
ohhhh. I received two presents. one is from Adeline and Wanyi. wanna see?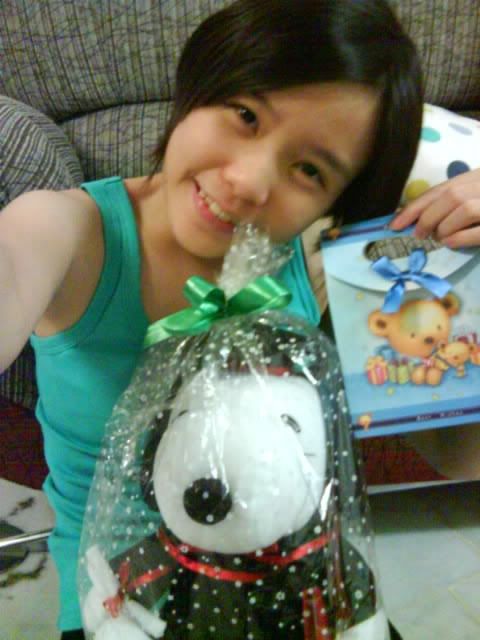 it was a -um dont know what it called- from Adeline and a purse from Wanyi. heee thanks! =)