I actually had some ideas that what should I blog for today. Somehow parts of them have gone so I gotta rethink something to blog =( hahaa. fine. I know I can think something else to blog since I have uploaded some pictures to photobucket. heee.
School life is going on quite well. In fact I just came back from the cross-country run which is held by the school annually. I wanted to type something when I reached home before I went to bathe, but the smell from my body was unendurable. hahahaa. so went to bathe straight away instead. Still, I'm feeling pretty tired and exhausted. =(
It was the third week of rehearsal but today was my first attendance. (who said it's compulsory? hahaa I was absent for twice but I'm totally not being scolded or warned. KEHADIRAN WAJIB my ass =P) You know why? because Samson, one of my favourite seniors said that he's joining the run. hahaaa. I told you I MISS my seniors very much! =D
______________________________
I was almost late for the run. The people had got ready in front of our school by the time I reached. boo. Last week I missed the chance to meet Sam, and finally! hahaaa I met Sam! LOL. he's still that cute anyway. hahaaa.
The girls should be in front of the team right but I was busy talking and talking with Yumi they all. hahaaa so I joined the boys group.
wooo. I don't look pale! =)
People were asking me where's Adeline. I told them she should be ahead of the group. heee guess what? after running for a while I saw her. ehhh slow macam tortoise sahaja =P hahaaa Deline! we have to train our stamina harder if wanna join badminton match or something. hahaaa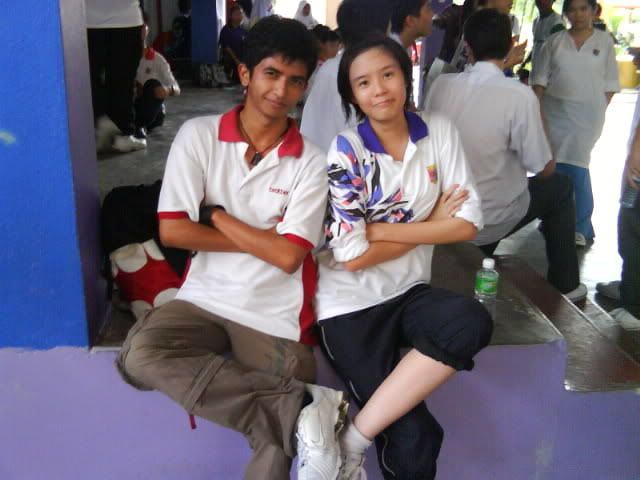 OMG. can't believe I would post this picture because my pose so.... boyish == hahaha. who said Samson is not a good poser? thanks Hao Ran the photographer! hahaa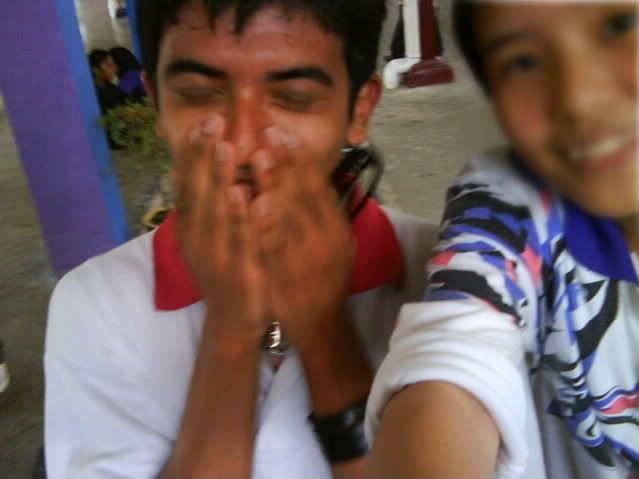 heeeheeehahhaaa.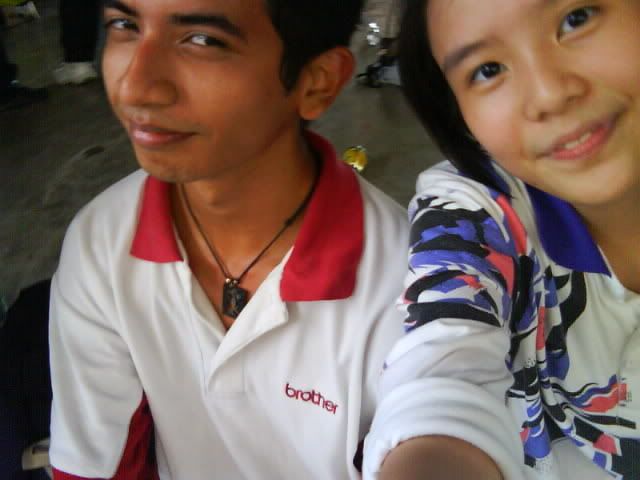 okay this shot is the best! hahaaa.
___________________________________
Mesyuarat Agung. 23/1/10.
Priscilla and Sue Ann did come back to school in school T-shirt that day and I got so hyper when I saw them. hahaa. Too bad I didn't get to talk to Pris much =X only during the meeting of Kerjaya club she came for a while.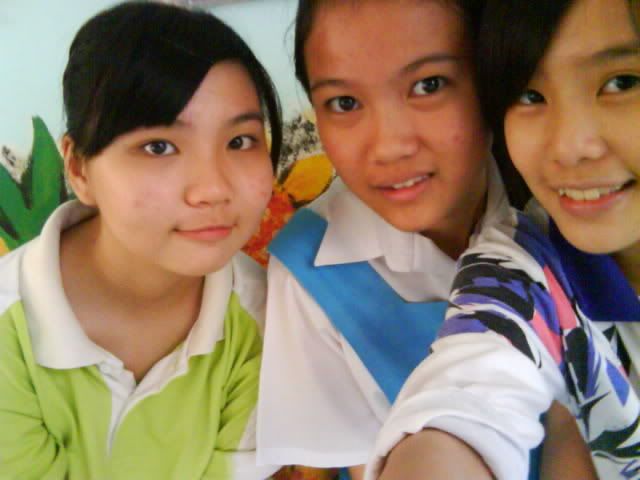 after decorating the healthy tunnel. heee camwhore with Wai Yan and Zhi Qing. =)
camwhore with Hui Jin too! at akses kendiri during break time. hahaa
Kerjaya club- naib AJK Tingkatan 3.
PBSM - none. but why should it belong to that ham sap guy ==.
Purple house - sure no lar.
Badminton Club - didn't get to have meeting.
here are some photos with some Form4 seniors. hahaaa. it's fun to be with them! =)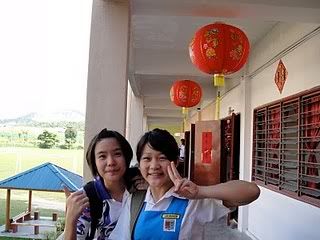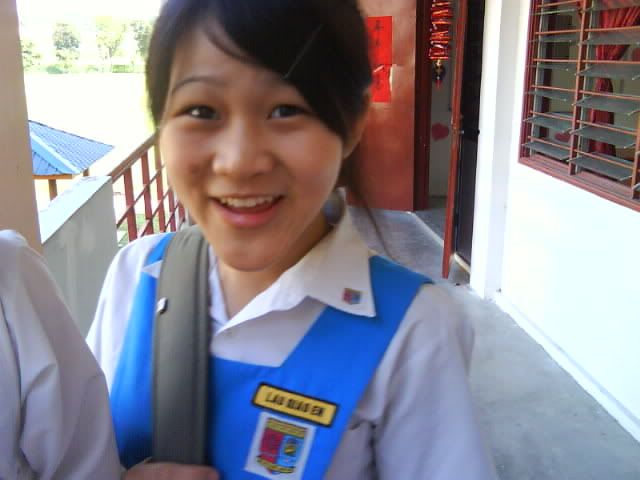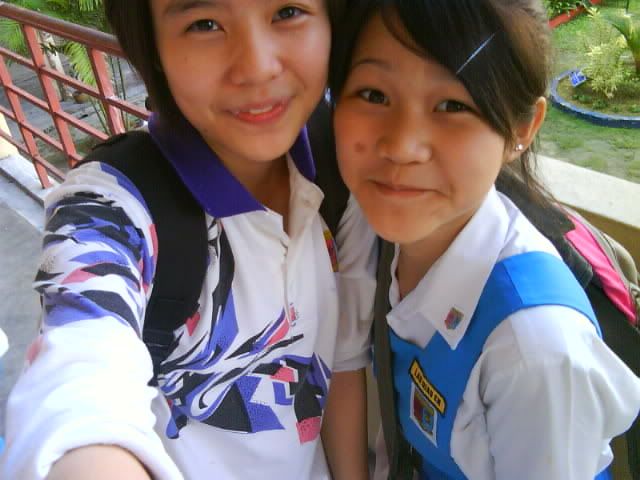 heee haa. Sampat Qiao En. =D
she always kisses me ==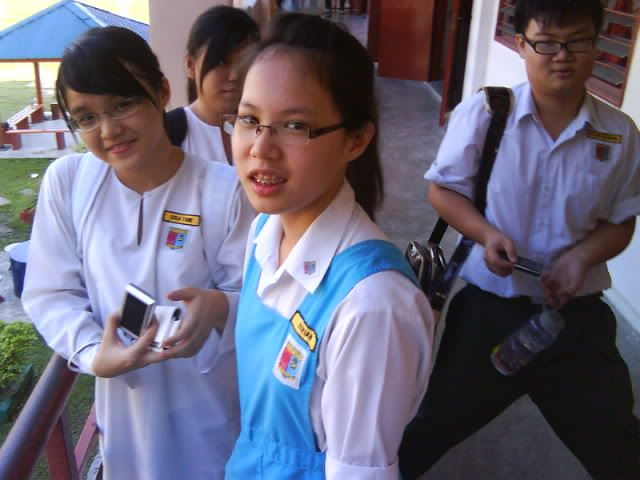 Yumi and Vivian at the front, Michelle and the guy, Wayne. nananaa. Wayne I captured your picture too =P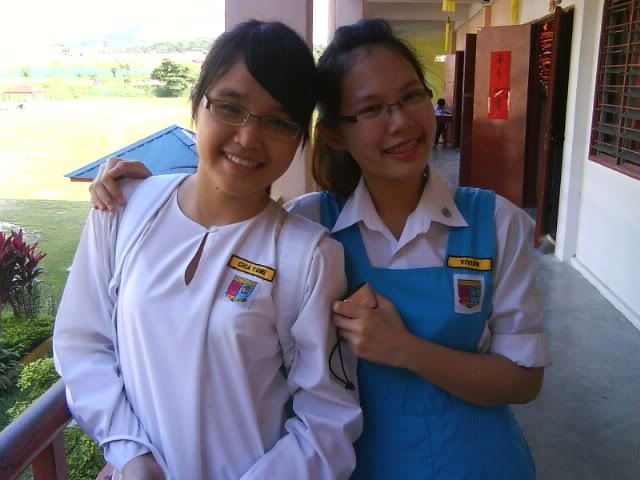 Yumi and Vivian. heee
Michelle and I. why didn't she smile? =/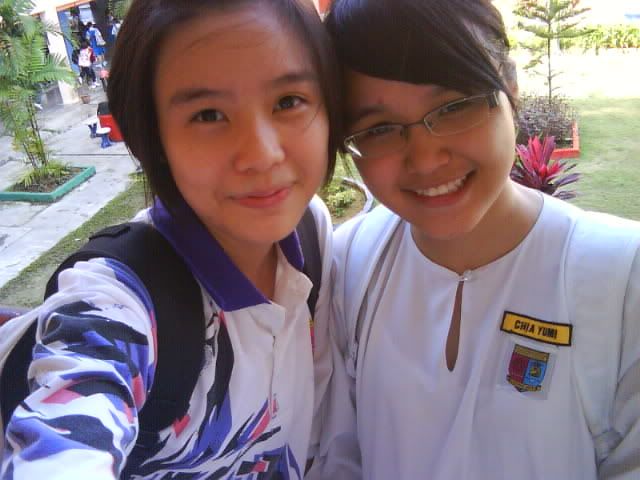 hhaaaa. Ah Chia! =P
ah Chia and Ah En. I don't know what to type d. LOL
Vivian and Xin Yun. why should PBSM meeting at akses kendiri leh. We were cooked ==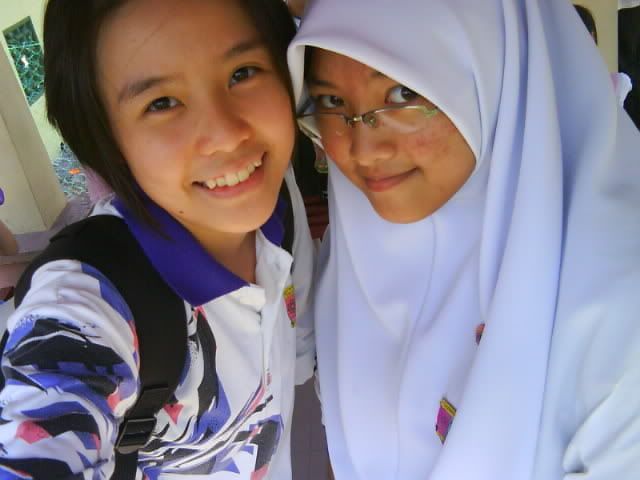 Sofea and me =) if I can speak fluent BM, I think I will have more Malay friends =(
ps: do you realize that my beginning of posts always a lot of words. then slowly slowly... no words d. LOL
pss: I'm so longing for March.